This is Service Learning with EF
Forge a (literal) path in a national park. Get your hands dirty on an urban farm. Plant something. Start a conversation with a stranger. Help introduce an endangered species back into the wild. Band together. Swing a hammer. Sort school supplies for families in need. Taste a different food. Build a greenhouse. Serve a meal. Follow directions. Help others do the same. Get inspired by the kind of progress you can see, and the kind of change you can feel.
Ready to dig in?
Meaningful service
Working side by side with community members, your students will gain insight into the challenges they face and build long-term solutions to help empower the community.
Leadership development
Your Field Director will take your group's service experience even further, strengthening students' leadership skills through activities and workshops.
Cultural immersion
You and your group will stay in the communities you serve—learning about other ways of life and forming lasting connections with locals.
Established partners
We partner with nonprofits and NGOs who are ingrained in these communities and who ensure your students' work makes a real, sustainable impact.
"The kids always leave something for us, and we also strive to leave something for them, too."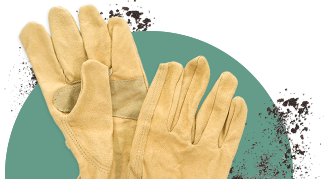 6 days
Food & Community in the Windy City
---
Work directly with organizations to improve food access in Chicago communities. See how food travels from plant to plate through projects with local NGOs like urban farms and food depositories. Your group will support initiatives such as:
Distribution of produce in "food deserts"
Urban agriculture and farming
Donation sorting for families in need
6 days
Community & Conservation in Puerto Rico
---
Experience the island's lush, tropical landscapes as you help restore and protect the valuable natural resources of Puerto Rico. Your group will support initiatives such as:
Coastline preservation
Mangrove reforestation 
Community and neighborhood initiatives
7 days
Landscapes & Legacies in the Southwest
---
Take in the natural beauty and the rich cultural traditions of the American Southwest while also helping to preserve them for future generations. Your group will support initiatives such as:
Trail building in the region's national parks
The California condor's reintroduction into the wild
Youth engagement in Native American communities
Support conservation efforts in Puerto Rico, preserve cultural traditions in the Southwest, or improve food access in an urban setting.

This unique geographic and cultural landscape supports dynamic work with local social and eco-centric organizations.
Immersive Tours + Meaningful Service Projects
On a Service Learning tour, you and your students work side by side with locals on community-driven projects in Africa, Asia, or the Americas. We partner with established nonprofits and NGOs to make sure your contributions are both meaningful and sustainable. Through hands-on work and deep exposure to the local culture, students learn vital collaboration and problem-solving skills. And, they return home inspired to make a difference.