Inspire
A new perspective on the world
Travel that changes you
Whether we're sending students to explore the role of government in D.C. or to get hands-on during a STEM workshop in San Francisco, our educational tours are designed to challenge assumptions, spark connections, and inspire curiosity—all at the lowest price.
We're always innovating, exploring, and dreaming up something new. Check out the latest in service learning, STEM, and tours popular with high-schoolers.

See what the experts (read: our savviest students and well-traveled teachers) consider their favorite tour experiences.

Empower students to discover the real-world applications of STEM principles via hands-on tours and relevant cultural itineraries.
These students make learning fun to watch
Learning looks different for every student. Sometimes it's unexpected, a lot of the time it's awkward, and it's always worth it. From the big milestones to the little victories, travel inspires learning, sparks growth, and helps students discover their place in the world.
A global education starting in North America
For over 50 years, we've proudly partnered with educators like you to open your students' eyes to the world, inspiring confidence and the infinite possibilities that come with it. That passion has grown our family-owned company to more than 1 million students experiencing our programs every year.

Thank you for inspiring the next generation of global citizens.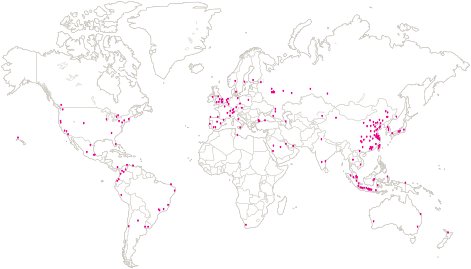 What's important to you is important to us