Inspire
A new perspective on the world
How will you inspire your students?
Experience different cultures and explore historic sites with your students, while helping them develop a global perspective.
Discover our nation's past, present and future. From Smithsonian museums to memorials and monuments, D.C. is brimming with history.

Experience the cultural capital of the world with your students as you take in the Statue of Liberty, Empire State Building and a Broadway show.

From California to Boston, Puerto Rico to Canada, every destination comes to life with fun and educational moments.
"This tour was a fantastic experience for our middle school students. They've learned all about U.S. History in class this year, but getting out of the classroom to the memorials and historic sites of our nation's capital brought those lessons to life and formed authentic connections to curriculum that simply could not happen otherwise. Our tour guide was knowledgeable, personable and responsive to the needs and interests of our students. We can't wait to travel with EF again!"

Roberta, Group leader
Washington, D.C.: The Capital Tour, 2018
A Global Education Starting in North America
For over 50 years, we've proudly partnered with educators like you to open your students' eyes to the world, inspiring confidence and the infinite possibilities that come with it. That passion has grown our family-owned company to more than 1 million students experiencing our programs every year.

Thank you for inspiring the next generation of global citizens.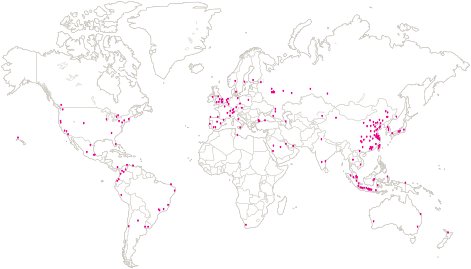 WHAT'S IMPORTANT TO YOU IS IMPORTANT TO US
Interested in a free trip?
Tell Me More
ZNo Thanks