Wonderful, but I almost died?
Overall, my experience in Washington D.C. was wonderful. I never pictured myself experiencing all that Washington D.C. has to offer, yet, there I was. I really liked all of the monuments and memorials we were able to visit like the Lincoln Memorial and Martin Luther King Jr. Memorial. I liked being able to be involved in historical events like the inauguration and the Women's March on Washington. I did not care for the dinner options while on the trip. It seemed like all that Washington D.C. had to offer was pizza, which I know is not true. I also was not impressed at the amount of walking that was required on inauguration day. Our group walked a total of 11.4 miles. We were told that the walk to the inauguration would only take an hour, but we did not arrive until after we had been walking for over four hours. By the time we arrived, we were only five minutes away from the ceremony beginning. If others are willing to take this trip, I would hope that EF takes the time to find a better place to park so nobody has to endure a 6 mile walk to and from the inauguration. Other than the excessive amount of walking on inauguration day, I really enjoyed my time in Washington D.C. where I was able to take a grand adventure.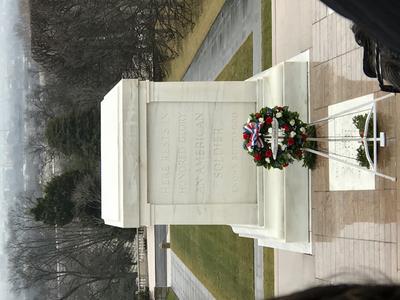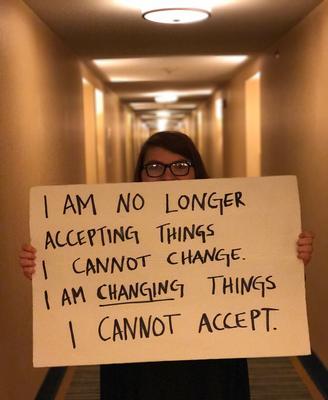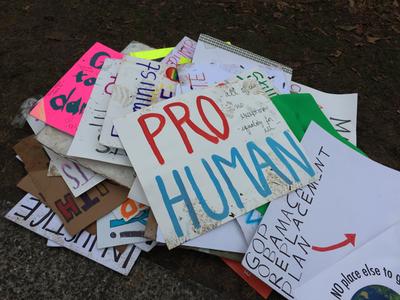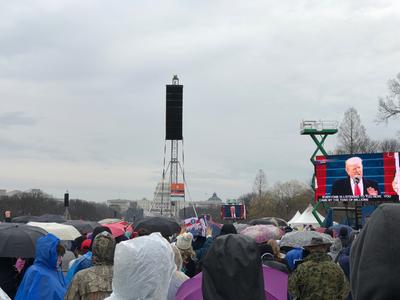 Lauren
Customer Experience
Dear Student, Thank you for taking the time to share your experience. We are so glad to hear that overall you had a wonderful time in this great city at such a historic time. I did want to take the opportunity to address the less than ideal circumstance on Inauguration Day. EF Explore America received information from DDOT (DC's District Department of Transportation), Destination DC (DC's official Tourism Bureau) and security plans from the Secret Service for the day of the Inauguration Ceremony. We were planning for a 3 to 4 mile walk from RFK Stadium (the only public lot allowed by DDOT to be used for motor coaches on Inauguration Day) to the National Mall security checkpoints. However unforeseen, extremely long security lines, road blocks and re-routings took place due to ever changing, onsite security plans that were decided and orchestrated by local authorities, police and park rangers, based on crowd control, and spontaneous peaceful protestors. We understand this caused a much less than ideal situation for all attendees as we were subject to the decisions of local onsite authorities in situations of national security such as this. We regret that your group passed through the security checkpoint much later than anticipated, however, we are happy to hear you were able to witness the majority of the official events such as the swearing in ceremony and inaugural address and be an active participant in a historic event. Thank you again for sharing your experience with us and good luck with the rest of the school year!
Once in a Lifetime
I had a wonderful time on the trip! It was truly a once in a lifetime event and I will never forget it! I loved all the people that were there helping us find our way through the city. I found it hard to leave such a beautiful place behind! I especially enjoyed going to see the actual Declaration of Independence and Constitution!
Everyone should D.C.
Great week! The only drawback was the Friday of the Inauguration itself--a lot of walking and standing for only a 1/2 hour ceremony. But that's also understandable due to the restrictions/crowds! Excellent guides, planning
full of sight-seeing!
Fast and furious and full of fun!
Awesome!
It was so fun! Can't even begin to describe the overall experience!
Trip of a Lifetime
I'd highly recommend this very full and wonderfully organized trip. Such a wonderful way to conclude my Senior year.
Invigorating experience full of action
The experience was amazing we did so much like exploring all of the monuments in Washington, D.C. I was a one in a life time experience
Trumpman
Great Experience long as you don't have trouble being hungry. For the cost of trip expected little more.
Really Fun time
Really fun and very educational. However there was a lot of walking and some in the pouring rain. I also wish that for the meals that there would be more options or the ability to buy your own food if the options did not fit your liking.
Great Overall Experience!
I loved the EF tour of Washington D.C. The tour guides were fun, helpful, and informative. I was surprised how much sightseeing and touring we were able to do in just four days. The only improvement that I suggest is going to better food places, and not JUST having food court/ McDonalds as every lunch. I remember talking with other students about how it had been three days since we had eaten a vegetable! Also, we got back to the hotels at 10:00 PM or later and had to get up at 7:00 AM, which made it difficult to do any homework or get sufficient rest.