OPEN STUDENTS' EYES. EXPAND THEIR WORLD.
Your partner in educational travel
Together with teachers, we're helping students experience the life-changing power of travel on educational trips throughout North America. By discovering new places and cultures, students will learn more about the world—as well as themselves. And with EF as your partner, you'll have 50 years of expertise by your side.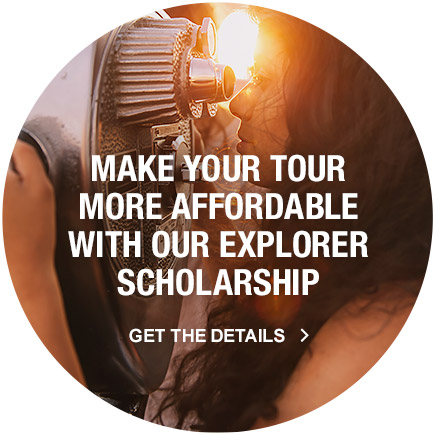 travel made easy
Find unconditional support every step of the way—before, during and after your student trip.
Watch how travel changes everything
what our travelers are saying
"I've never seen my daughter have so much passion and excitement about something in her entire life. It has inspired her to aspire to higher goals."

(5/5)
AMBY, PARENT
NEW YORK AND BOSTON, 2013
READ MORE REVIEWS
how will you inspire your students?
Open their eyes to new experiences, different cultures and a world of possibility.
Engage and inspire your students with time-tested educational trips that highlight the history and culture of America.

Experience the power of hands-on service and inspire your students to make a difference at home, too.

Customize any classic tour to fit your curriculum, or let's build one from scratch for a truly unique experience.