Live History: 2017 Inauguration Tours
Just one of 50+ North American tours to show your students the world
A Global Education Starting in North America
We're a family-owned company that has proudly partnered with educators like you for over 50 years. We believe that travel has the power to open your students' eyes to the world, inspiring confidence and the infinite possibilities that come with it. And with our experience and global footprint—500 schools and offices in over 50 countries—you can enjoy peace of mind at the lowest prices, guaranteed.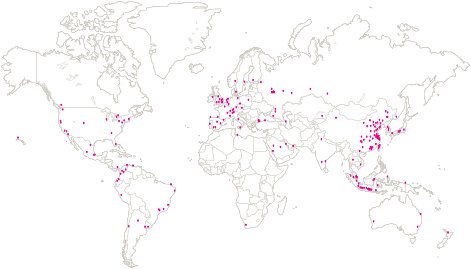 WHAT'S IMPORTANT TO YOU IS IMPORTANT TO US
How will you inspire your students?
Experience different cultures and explore historic sites with your students, while helping them develop a global perspective.
Discover our nation's past, present and future. From Smithsonian museums to memorials and monuments, D.C. is brimming with history.

Experience the cultural capital of the world with your students as you take in the Statue of Liberty, Empire State Building and a Broadway show.

From California to Boston, Puerto Rico to Canada, every destination comes to life with fun and educational moments.
SEE WHAT AN EF TOUR IS REALLY LIKE
"My students are so proud to say they have been to the nation's capital with their social studies teacher. It has given them an excitement to travel more, go beyond boundaries and always believe that the impossible to some can be their reality!"

(5/5)
KELLY G., GROUP LEADER
WASHINGTON, D.C.: THE CAPITAL TOUR, 2015
READ MORE REVIEWS

How does a free trip sound?
Awesome!
I'll pass.