Jam Packed With Education and Fun!
I was the head chaperone for a group of 90 8th graders. We saw so many sites and squeezed every last bit of fun and education out of our weekend! We had amazing food, stops at the Capitol, White House, Memorials, Museums, Gettysburg, Mt. Vernon, and so much more. Thank you to EF and our Tour Directors for a great experience.
Life Savers!
The tour guides were engaging, and transportation and time at each location was perfect for our students. Our entire experience was FLAWLESS...until our flight got canceled. What could have been a stressful, chaotic situation for all 110 staff and students, was coordinated very nicely by EF. We had excellent accommodations, efficient transportation, all of our students and chaperones made it on the same flight, and meals were covered even though we had an entire additional day!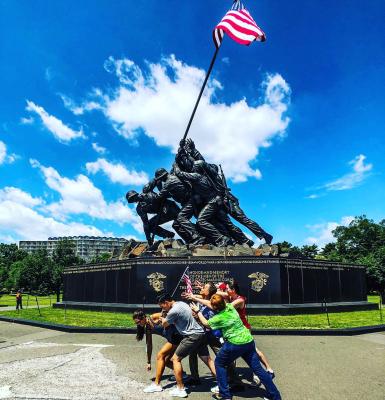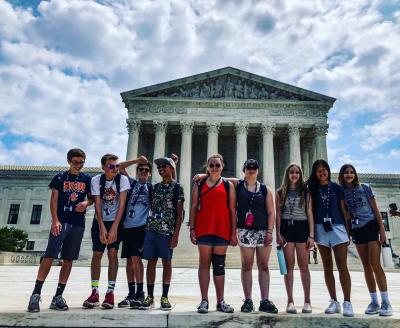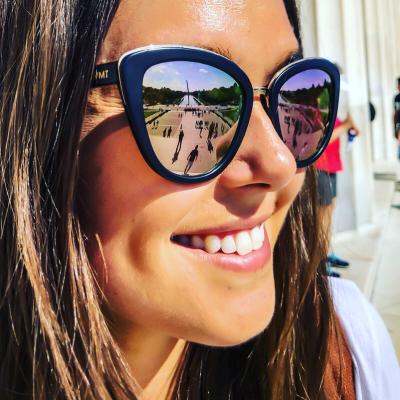 Just ok
Disappointed that my daughter did not experience The Smithsonian or The National Archives. Several other items on itinerary were also missed. Due to weather, her flight was cancelled and they stayed an extra day. They spent 8 hours in the airport the day they left. Seems for the money, EF could have provided some sort of activity that extra day. They were given $20 for lunch and dinner that they had to purchase at the airport! They spent >6 hours in the airport on their original departure date as well. That's a lot of time in the airport! We were told there was no bus service the extra day. Seems EF could have found some sort of transportation and activity for the students that extra day.
U.S History
Very poorly planned hotel location for a Washington DC trip. Several hours of educational time were lost due to the location of the hotel being 45-60 minutes, depending on normal traffic, from the DC area. Hotel did not accommodate the students for breakfast in a professional manner.
Fantastic Historical Adventure!
Our adventure to D.C. and Gettysburg was a wonderful balance between learning and having fun. Our tour director was awesome, as were all of our guides. The ghost tour was a hit with our kids AND we even got to see the POTUS leaving the Capitol. For anyone that is even slightly interested in our nation's history, this is a must do experience!
Lots 'o' Fun!
I had a great time at D.C.! It was a great experience for me, and I had the opportunity to not only learn a lot of history , but to see it! I will never forget this trip, and I hope I can come again.
Great Experience!
My son had the best time. The trip was organized to the tee. I never worried about his safety while he was gone. They were well taken care of.
Fantastic trip
My daughter and her friends had a wonderful trip. Loved their guide and everything they did. Thankyou
Good field trip
Fun and informative but long bus ride
Very epic
The trip was VERY fun. I got to see new places and learn new things. The hotel was very nice, and the food was pretty good I guess. The tour was exciting and the things we did we're engaging. Would go again if I had the chance to do so.