Great Vacation Experience
Our objective was to practice speaking Spanish, but we spoke no Spanish at all... in fact the others that we were traveling with had completely different objectives, which they better succeeded with. But overall, the trip was fantastic and well worth it. I love exploring other places and making new friends.
Awesome
Jam packed experience of everything San Juan has to offer. Could have done without the walking tour of El Morro and had more beach time, but overall an amazing experience with students!
Lots of fun!
Despite it raining almost everyday it was tons of fun! And the city was beautiful!
It was beautiful worth every penny!!!
We did so many things that I won't ever forget, the island is so beautiful with many things that you have to go and experience to appreciate its value. I loved the culture, it's so much different from what you will find at home. The beach and many historic landmarks make it so much better for its history.
What A Blast!
Our tour guide Alicia was amazing, professional and very engaging. She always checked on me since I have health issues and some of the hiking was very demanding, but I finished everything, even if I was a little behind the kids, who cheered me on too! It was such a great experience to share with the kids and my daughter. Next time I would like the school to not have to partner with another school, but be on their own. I think things will go better that way.
Amazing Experience
The entire trip, from the beginning of the planning to the end, was excellent!!!!
I DIDNT WANT TO LEAVE
I LOVE PUERTO RICO. OUR TOUR GUIDE WAS AMAZING AND SO WAS THE ISLAND
San Juan tour was amazing!
Our too short tour of San Juan was an amazing experience for me, our parent chaperones and students. The tour guide was extremely knowledgeable, friendly and professional. The amount of experiences we squeezed out of each day maximized the short time we had in Puerto Rico. There were even a couple of brief "secret" stops we made where we were able to see things that were not even on the trip itinerary! I would love to be able to take a school group on this tour again because I know it was an experience they will remember for the rest of their lives.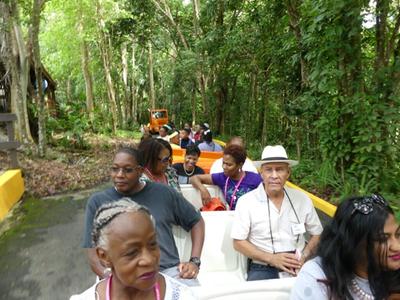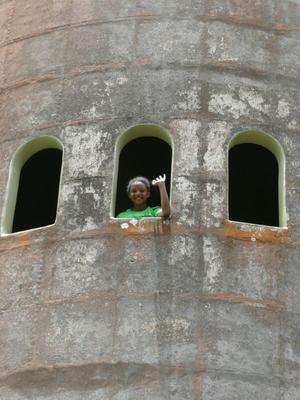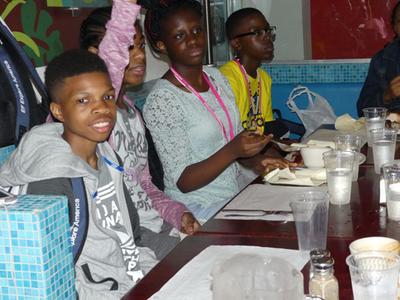 Awesome! Increíble!
It was an unforgettable experience!
Amazing Experience
An awesome educational and cultural experience for the students.