Amazing Trip!
This was the best student trip I have ever done. EF did a fantastic job of planning and conducting this tour. Can't wait to do another one.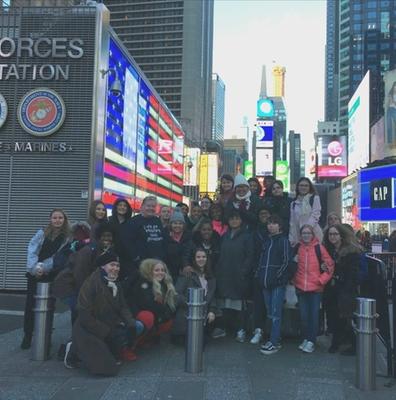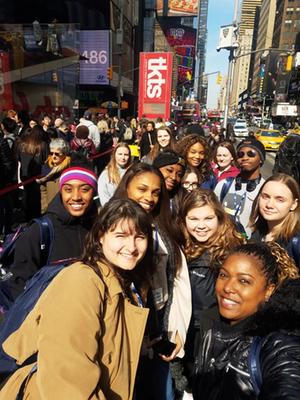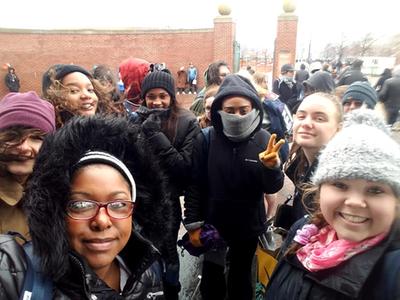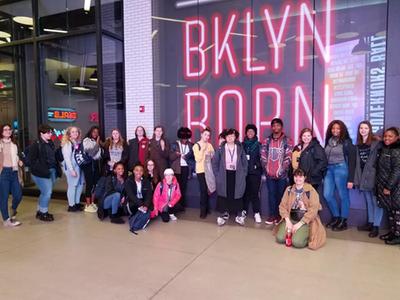 Good tour
Very tough itinerary. Relies on the idea teenagers have endless energy. Red eye and 5 am arrival with no chance to rest before a full day of sightseeing makes it rough. Wonderful to see a broadway play unfortunately fought to stay awake the entire time. Our high school
was combined with a younger jr high tour, would have preferred a group with the same maturity level. Overall tour worth doing just some tweaks could propel it from good to unforgettable.
Loved it!
My trip was great and our tour director brought us to all of the best places to go in New York! They also let us explore parts of New York by ourselves in small groups, so we could all go to the places that interested us! Not having to wait in line for dinner was great too!
Okay experience
Overall, could of been better, everything was rushed & couldn't really enjoy with our tour guide. But memorable trip for sure with my friends & teacher!
The Big Apple was a Big Success!
Excellent tour. Loved EF guide and bus driver. Our guide provided so many facts and interesting comments about the sites in NY. She was able to modify our tour to make the best of rainy days and all the things necessary to see in NYC in 5 days. Mr. B (bus driver) is a master at maneuvering a bus through the crazy streets of NYC.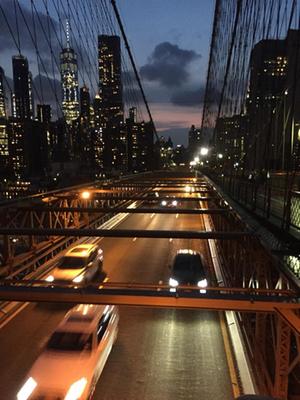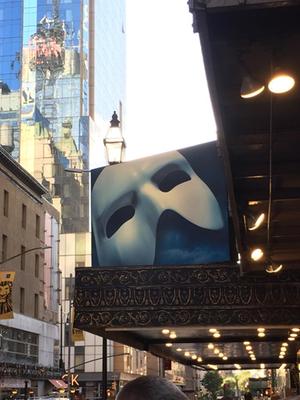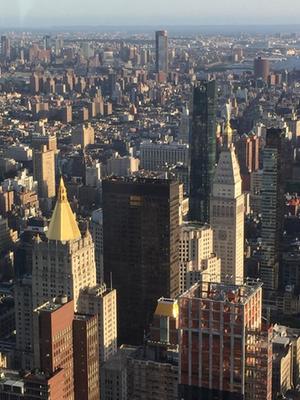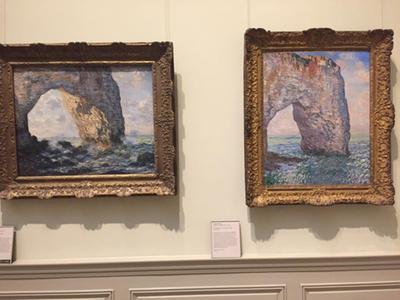 Could Have Been Better
I enjoyed the things we did on the trip. The bus and the hotel were nice despite a stain on one of the beds in my room. The thing I didn't enjoy were the majority of the people from the school we were paired with (a few were cool, but some of them were racist) and the tour guide we specifically had. She showed favoritism towards the kids and adults of the other school (they were from Texas and we were from milwaukee, so some of us felt like that has something to do with it) and wasn't considerate of the emergency phone call our teacher had to take during one of the park tours, which meant we had to stop and wait until she was done. Also when we walked she would leave anyone who wasn't walking as fast as she would leave anyone who wasn't walking as fast as her behind, sometimes even crossing the street and not stopping when the group got split in half. And one incident that upset me especially was on the first day when she made half of us run across the street as the light was turning green (which thankfully the cars waited) and then that night she proceeded to tell us not to cross unless the crossing light said to.There's more I could say but there's no point in continuing and just getting upset again for no reason, though I do feel that with a different tour guide it could have been more enjoyable.
The Best Experience
It was the best experience I ever had!!! The tour guy was amazing to show my personality to everyone who am really am. I enjoyed meeting new people from other states. Got to see my favorite place was the Staute of Liberty it was amazing. I never thought got to see this close. Thank so much to my dad to have these experience and enjoyed my life. This trip there wasn't no issue with other students, we got along with each student really quickly.
NYC
Great, fun , educational!
Experience of a lifetime
It was great trip . We saw a lot of things in 4 days.However it was a lot of walking involved. The first day we almost walked 10miles. The trip was to New York and the best way to see New York is walking tour, so I'm not complaining. We experience a lot from the hands on experience in the museums to seeing the Statue of Liberty!!!