Wonderfully exhausting
The Boston/New York trip was wonderful. We had a fantastic time. It was a little fast pace, but overall it was fun.
Would love to visit more of Boston and add Salem to our tour. We all had a blast!
Amazing, SO much fun!!
We had a great time on our trip to Boston/NYC. My son and I had not been to either. The tour was very easy on our part, that part we loved. We never waited in line and got to see SO many things. Our tour guides were knowledgable, the accomadations were great. There is no way we could have gone to as many attractions for the price we paid for this trip.
Fantastic Time!
From the time it's time to get up until it's time to go to bed, EF Tours has students and chaperones busy! You really get your bang for your buck! Much of the trip is spent in an area and learning things that are different from home. These are experiences we can't get elsewhere. Staff are very helpful and knowledgeable. I love that safety is of utmost importance!
Great Experience
This was a great "first time away from mom and dad" experience for my teen. They did some pretty unforgettable sightseeing. Also, a bit of very forgettable and in my opinion waste of precious time sightseeing. There were a couple times when I checked in and my teen was literally walking around a mall. She could do this for free at home! I'm sure there were better options then a mall food court to spend time to eat and look around. Overall, my teen had an amazing trip!
OMG
Our tour guide was great, however, from a learning experience, there was too much to see to be able to absorb from an educational level. From the standpoint of seeing a lot of places in a short period of time it was good.
Amazing
Tour director was very good and did everything she could to make 42 people happy! Highly recommend as EF had tour guides who knew that they were talking about
Great trip
I used a carry-on only, & that made things easy. I enjoyed the entire trip, but especially Time Square. I want to return to NYC. My legs are short..... I had to hustle to keep up in the walking tours.....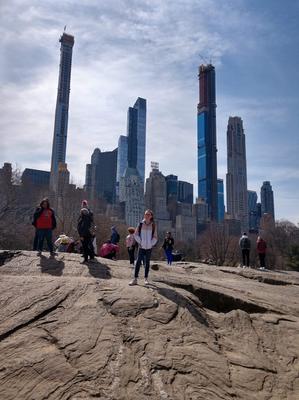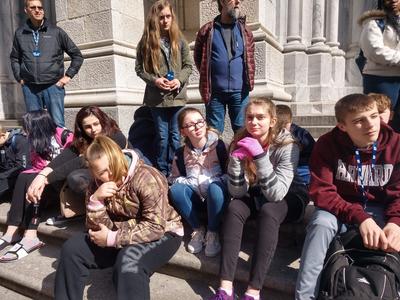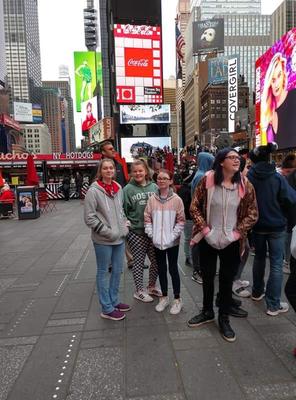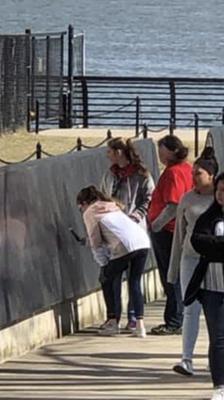 Review of Itinerary
Just went to Boston and New York. Both places were a great educational experience. However the itinerary was too full. We were given little to no free time. It is important have a full schedule but when it is too full the students cannot enjoy the experience. It made it hard to soak in the culture and history.
Super fun time!!
My daughter absolutely loved her experience!! Her guide was amazing and made it even more enjoyable. They packed a lot of places in a short time, she was exhausted when she got home... but said it was so worth it! I'm glad as a parent, that I allowed her to take this trip. She felt completely safe and looked after the entire time and as a parent, i did too! I definitely would allow her to go on another trip with EF!!