Good Sites!
I enjoyed the sites on our trip to LA/Grand Canyon. Our tour director was very knowledgeable about the sites and very pleasant to be around. I wish we could have spent a little longer on certain things and less time on others. There wasn't much flexibility on the trip. One of the hotels was way below average and the choice of eating places for dinner was awful! Our students on the trip as well as my family went home hungry every night and ordered pizza at the hotel. The food was terrible. For the price of the trip, I feel like the hotel choices and dinner choices were below average.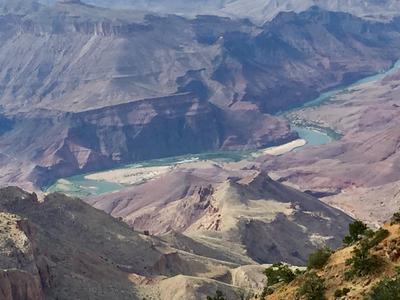 Sensational!
Terrific trip. Christina was a great tour guide. We got to see and do so many cool things!! I can't say enough good things about this tour.
Excellent Experience :)
From California to Arizona, enjoyed every day of this tour. Students learn while having fun. Our Tour Director and Bus Driver make a difference, always looking for the best way to have the atention of the group.
Good tour
Overall the tour was awesome! I found that some our hotels did not meet my expectations. The best one was the Holliday Inn near the airport in Phoenix. The worst was probably the Baymont Inn in Nevada, but luckily it was just for a night. I was not completely satisfied with the big buffet in Nevada, or the Bakery in Arizona(the pie was good food average) but the other food was excellent. My favorite part was Universal Studios and the Grand Canyon.
Amazing Trip
After a rocky start with an airline snafu, we arrived in LA too late for the first day's agenda, so we had to cram it in with the next day's. Too much for one day! universal Studios was terrific and a relaxing way to spend the day. Las Vegas was okay, but the Grand Canyon truly the most amazing part of the trip!!!
A great trip!
This is a great tour of the SW. It is a nice mix of the trendy, Hollywood and LA things and the amazing experience of the Grand Canyon. I brought 22 HS students and they all loved the tour. We opted for tickets for Blue Man Group in Las Vegas and it is a must see.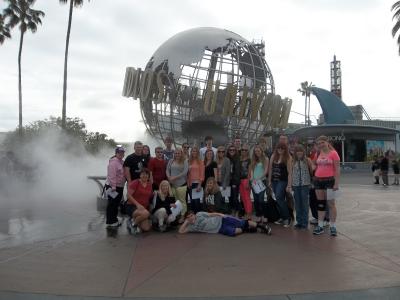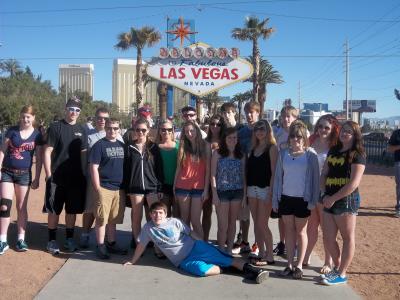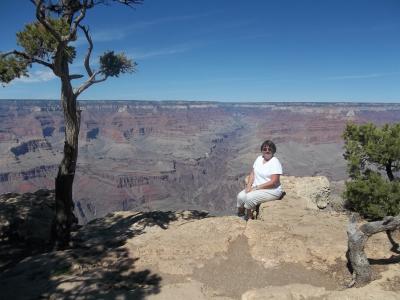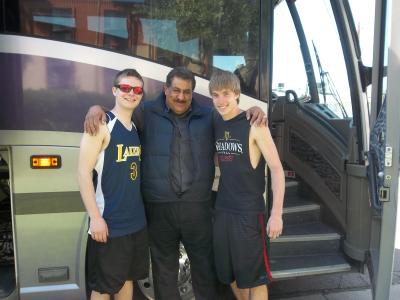 Good Trip
Well hello everyone, I just returned from my tour to LA and the Grand Canyon. I thought the trip was great overall. My main complaint was the lack of assistance with travel plans. We got stuck in Albany airport for 2.5 hours, Dulles airport in DC for 6 hours, and LAX for 2 hours, therefore we missed the first day of travel plans. Now with this we were advised that we would be reimbursed for the first day, but that never happened. Instead we crammed everything into 1 day. My next complaint was the food. We went to different restaurants every night, but had limited choices. We had a choice of a burger, grilled chicken sandwich or a salad. Now with the price we paid, I thought we should have had a greater variety. Overall this was a great trip, with a great group of people.
Awesome Adventure
This has been the best experience I've ever been a part of. The entire trip was packed full of interesting places to see and fun things to do. Our tour guide was a wealth of information and so personable. The hotels were clean and comfortable and the food was delicious. I highly recommend this tour to everyone. I thoroughly enjoyed myself.
Wonderful Expierence
A great trip overall. Vegas gets cut a little short, but everything else is amazing!
Awesome Trip
This tour was non-stop from Day 1. We had an awesome time and the kids learned a lot. My only issue was some things were geared for a younger student body. We did have some 18 year old students with us who were bored at some times.