Fantastic Experience
I loved the tour! Boston was a very cool city to explore, and I thought the tour was extremely well organized and fun. There was nothing I didn't like. I learned a lot and enjoyed every minute.
Fantastic Experience
This was a great time and there was a lot to do and learn. I would highly recommend. I had fun with my teacher and friends and felt safe the whole time. My parents definitely would like me to go again on a trip like this to another destination someday.
Lots to learn in Boston!
This trip included an incredible number of stops in a city that has quickly become a family favorite. The incredible guided tour of Lexington and Concord was memorable for all travelers, as well as the dynamic ghost tour director (whom we all quickly followed on Instagram). While the hotel was a mediocre arrangement and the food options were limited for dinner, they met the group needs. Favorites of the tour included the Prudential Skywalk at dusk (fun to see Fenway all lit up at night) and the swan boat rides in the Boston Public Garden. The Public Library is a must see, and anyone who goes to Boston has to have a clam chowder at Quincy Market. Overall, the trip was incredible and we will be going back!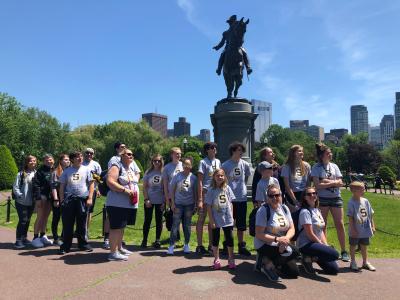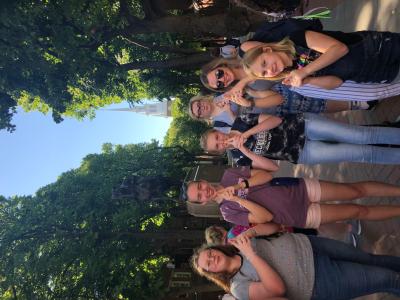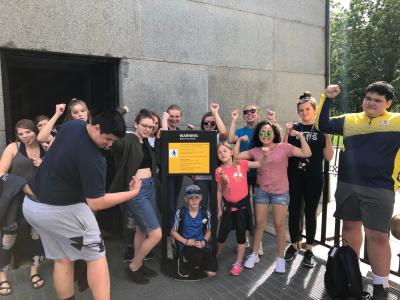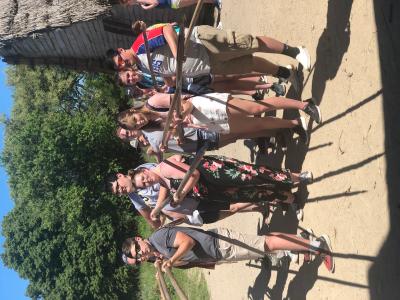 Waste of money
Disorganized, tour guide was very rude and disrespectful to me as a parent/teacher chaperone and to our kids attending the tour. We were all hungry due to no time to eat. The food that was provided keep in mind we all paid was absolutely terrible. At one point one of the tours lasted 4 hours due to miscommunication from our tour guide. The kids and no one had water. Everyone was miserable. No water provided. I am extremely disappointed and feel ripped off. We will not attend another EF tour. Very sad because our group leader from our school is amazing and this was supposed to be enjoyable as well as educational. I feel bad for all the groups involved.
I would come back to Boston because we love the city. I would not come back with EF. We could have done what we did by ourselves and saved money.
Scattered and Rushed
Glad this was not my first tour. Tour was very scattered going town to town. Activities should have been grouped together by town so you had a longer amount of period to enjoy and not a feeling of rush rush rush.
The good the bad & the ugly
Second night we had dinner was a horrible experience! Not enough room for seating a large group. A handful had to stand and eat and my child and I didn't eat until we got back to the hotel along with another child. Employees were rude! Soda machine went out and an employee told us it's because we're using it to much.. we all tried to get a drink. They ran out of the cookies that was supposed to come with our meal some of the group didn't get any. Some of the group didn't get a drink because of the soda machine not working. It was so hot in there a handful had to stand outside. We're from California and Texas, it was hot for us!

Limited food options weren't all that great.

Hotel didn't have security that was included in the price parents paid for until the last night we were there. Where's our refund for the 3 nights no one showed up?

Tour guide was GREAT! He interacted with all of us and became a friend while we were there.
It is absolutely beautiful in Massachusetts. Every place we toured was a great experience and they were all very polite and welcoming. Hotel staff was wonderful. Ghost tour guide was very polite. The diver of the tour bus was excellent! Bowling experience was so much fun.
With a little improvement I would go back through EF Explore America.
Disappointed
This was a trip to look forward to so we thought but first off my child is in High School and they were put with Middle School students from another city I guess to save the company money (maturity levels not the same). Then from day one to the last day the tour guide was RUDE. I understand when there are certain places that it is against taking photos but he would not take the time to allow them to take photos as they should. At least we did get a couple pics. The tour guide made them leave tours when they were not even finished and then they were suppose to go to a location and he said "oh there are people there we are not going" so they skipped it. How can you avoid people in Boston area that is a big city. I understand if there is a time crunch but we paid quite a bit of money for this trip and then on top of that at the end of our monthly payment we were charged an additional $200 since there were not enough students from out group going I guess. I would NOT recommend this trip again due to the cost and rudeness from the tour guide. The hotel that they stayed at was not even close to Boston so they had quite a bit of time spent driving to their destination and back so that was time lost.
I love Boston
While I am a great fan of Boston, I feel like EF did not provide an entertaining enough tour. Although the lobster boat and the tour at Plymouth were both engaging, the walking tour and ghost tours were miserable. It also seemed like we kept seeing the same parts of the city over and over again. The hotel we stayed in was way too far from the city of Boston. I feel like we spent an inordinate amount of time on the bus.
Super Fun
I loved this tour. I would do this over and over again. During the trip I tried so many different foods and experiences that I would not have tried at my home town. Every where we went, everyone was so friendly. I would recommend this trip to anyone who likes adventure.
Fabulous Boston!
Everything from the guide to the itinerary was fabulous. We look forward to our trip again next year.