Amazing Trip
First, I would like to state that our tour guide made the entire trip authentic and amazing. His knowledge and professionalism was impressive. We wanted the trip to be authentic and not "touristy" and it definitely exceeded our expectations. Some of the students would've liked a little more beach time but most enjoyed the entire itinerary. The only complaint that we would have is that the food was not the best quality.
Opportunity
Great value for the money. All planned out. Kept to schedule. Also had some free time. Tour guides were excellent. They were gracious and knowledgeable. Uta was great too. We loved her.
Wonderful trip!
We had an amazing time on this trip. If I could do anything differently, I would not have taken the dinner cruise. The food was not very good and unfortunately the water was very rough that night (which couldn't be helped). I would have rather went to a luau instead. Other than the dinner cruise, we really enjoyed the trip.
Great!
It was a great experience, lot of things to see and view. Diamond Head was a wonderful experience and well worth the climb because the view was amazing! The only thing that would have made this trip even more spectacular was if we would have been able to experience a real Luau.
Unforgettable Trip!
Overall the tour was very fun. I learned new information all while enjoying a tropical paradise. The weather was awesome the whole trip and our tour guide really connected with the students and helped make the trip a whole lot better. We had many picky eaters in our group and with a lot of shortened menu's for larger groups, some kids(15-17) were not satisfied. As for the hotels, they were great except for the small double beds and a bad breakfast and dinner at one of our hotels. During our tour, the volcano was active so we did not get to go to the Volcanoes National Park which was something that was looked forward to. In substitution we went on a few hikes which made up for it(almost).
Missed Opportunities
To be concise, the hotels were great, the tour director was great, and the buses were of good quality. The flights were awful - we were booked on United where students were charged for checked bags, no complimentary food was provided on flights, and we had a too short layover that left us literally running through the airport. We were warned about the checked bag charge, we were not warned that there would be no food on the flight. The itinerary left much to be desired. Over the course of two days, students had eight hours of free time in Waikiki - far more than needed and far more than I, the chaperone, was comfortable with. Pearl Harbor and Polynesian Cultural Center days were great. Meals were acceptable. On the Waikiki Beach day, we did not want to go to the beach again because students already spent their free time there. We instead paid out of pocket to go snorkeling in Hanauma Bay - everyone's favorite part of the trip, but regrettably one that EF was not a part of. We did the Big Island extension. EF did their best to work around the volcano eruption and I have no complaints there. If you are looking to 'see' and get an overview of Hawaii, this works. If you are looking for a highly educational trip, this is not it.
Tour good, transportation messed up
I would recommend this tour with some reservations. The tour of Maui and the Polynesian Cultural Center were great. The tour guide was very informative and good-natured. That said, we had a pretty horrible experience in getting to Hawaii at all. Long story, but basically, one of our party was not assigned a seat and was instead placed on the "overbooked" list and ended up on a flight 5 hours behind the rest of our group. Our hotel room was not part of a block with the rest of our group, either. This being our fourth experience with EF Explore America, we were surprised and disappointed, especially when no one with the company seemed very concerned about this snafu.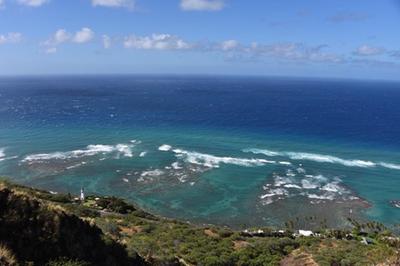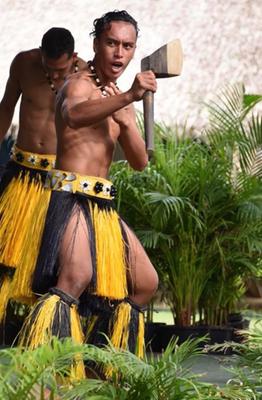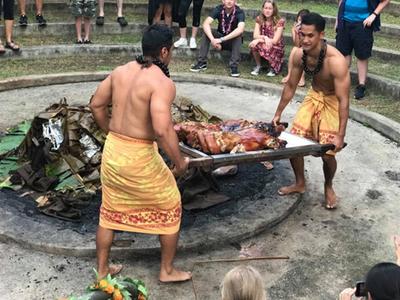 Wonderful vacation
Loved pearl harbor very interesting .the Polynesian culture village wished we had more time there the breath of life show was amazing.enjoyed the whole experience but those were my favorite.our your guide was excellent
Wonderful, breath taking and amazing
This was our first time to go to Hawaii. We had an amazing time! The tour guide was wonderful and knew his stuff! The sunsets was beautiful on the Waikiki beach. The deep emotions you felt when you stepped onto USS Arizona and the Diamond Head, brought to life all the history, we had taught. We had never seen so much shaking going on like to dancers at the Polynesian Cultural Center and the dinner cruise. Over all I would recommend this trip highly! IT WAS A TRIP OF A LIFETIME!!!!!!!!!!!!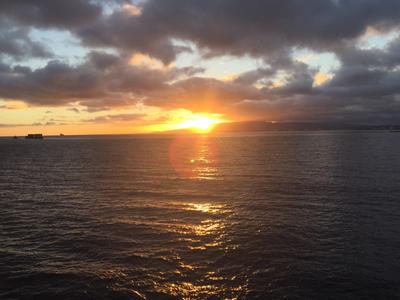 Great time
I took this trip to spend time with my grandson and did not have high expectations, but to my surprise I found myself enjoying the trip. I felt it was a very good experience for myself and my grandson.