Not so great
My son went to Bryce, Zion, and Grand Canyon 6 day trip. I think he was able to eat one supper meal that you served. He has special food needs and I wrote them down and he wasn't able to eat what you served him. so better food accommodations and more options would be worth the money paid into this trip. He ate bananas for supper then i had the luxury of unpacking rotten bananas when he got home. I went to Europe in 98 with EF Tours and same thing couldnt eat the food served and got sick the last week of my trip from malnurishment so from 98 to 2017 food still sucks.
also he visited the Lowells Observatory only to to find out he saw a presentation that was a great one! however being in that place is a once in a lifetime thing and he didnt get to look through the telescope? Why go if the kids cant look through the telescope? seems like we paid way to much for this trip and I will not be sending him on anymore EF Tour group trips in the future. Bummer!! My son did have fun and make wonderful memories and saw a lot of great places. but Again not worth the money paid in. They advertised breakfast was on them but conveniently for them the hotels supplied free continental breakfast. Also his EFTours Backpack broke the 1st day of his trip. The Zipper popped right off of the tiny little pocket the backpack supplied. And all the kids said the backpack was ugly. They didn't want to use them but where told to. that is why I give this 2 stars. Pretty sad when nothings changed in 20 years. but costs go up.
Awesome and Humbling!
I highly recommend this Grand Circle Tour.
Awesome opportunity
The tour went over and beyond all expectations. Simply amazing experience!
Fun fun fun
I had a blast. It was so well organized. From the hikes to going down the river. I'll never forget it.
Fun and Exciting Expirience
The trip was amazing! It was my first time at the Grand Canyon and if I could I wouldn't have changed it. The views were gorgeous and I absolutely loved the trip down the Colorado River. Besides the Mexican restaurant, the food was only ok but that was not the priority of the trip. It was an amazing expireince overall.
Keeps Getting Better
This is the second time I've taken students on the Grand Canyon Adventure, and I was amazed at how much more spectacular it felt. I look forward to further adventures with great anticipation!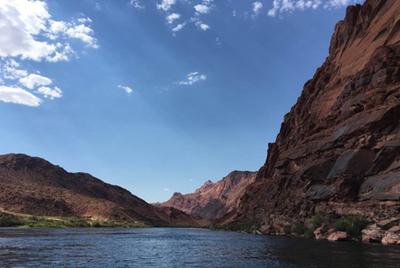 Woah
This was a great experience. i had no idea what to expect. id never been out west. but woah its bearutiful there. i did not see one cornfield. being from central illinois that was hard to comprehend. just the views from the bus driving from place to place were amazing. let alone when we actually got to the grand canyon and Zion national park and bryce canyon. everything is worth it in this trip and i highly highly recommend going and taking the time to go on this trip. its for sure without a doubt worth it.
Beautiful Scenery
The scenery on this tour was amazing! There was plenty of time to hike on the trails and take photos. The local river trip tour guide was well educated about the region. However, the main tour guide was lacking in knowledge about the area. The EF tour guide was not available during the 6 - 10 hour hiking days. The tour guide popped in a movie as soon as we got on the bus and did not interact with the students or group leaders. The tour guide provided no guidance in Las Vegas and left the rest of the group to go to a show and dinner. The trip destination was wonderful. However, the EF tour guide was uneducated, not helpful and inconsistent with meeting times. EF stands for Education First. We learned nothing educational from our tour guide.
Craving another Adventure
I was so touched by the amount of information relayed to myself and the students. There was always a momuntum building up making you eager to see the next marvel. I had such a wonderful fun time with our tour guide, teachers, other chaperones and the students. Thank you!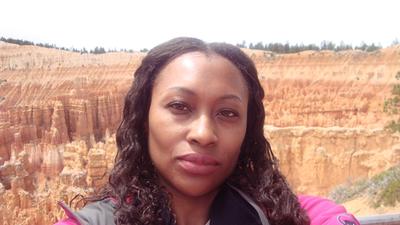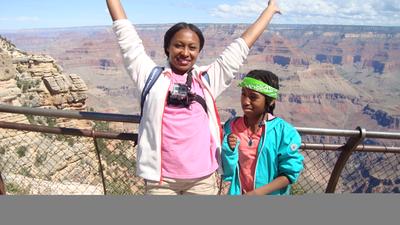 Heck yah you should GOOOO!
Trip was a-Mazing!!!!