Incredible experience and memories made!
I don't even know if I can begin to describe how wonderful this trip was! I was so glad to have been able to share this experience with my daughter and learned so much myself that I did not know before. Our tour guide really made the tour exceptional! I cannot say enough about her. She was engaging and really drew the kids in to each stop we made.
I really liked the schedule - being able to hit all of the stops that we did; however I did not like that we couldn't spend more time at each place. I certainly know this inspired me to go back and see more on my own. I really appreciated having all the details taken care of for me. Not sure how I will ever be able to vacation on my own again. :)
This was an incredible trip and I would do it again in a heartbeat. Great tour director, incredible itinerary, fabulous time! Thank you!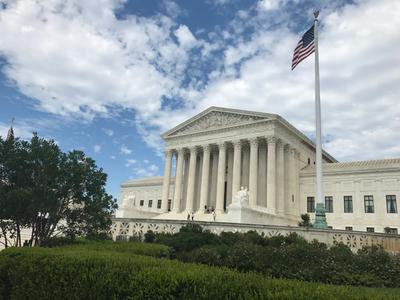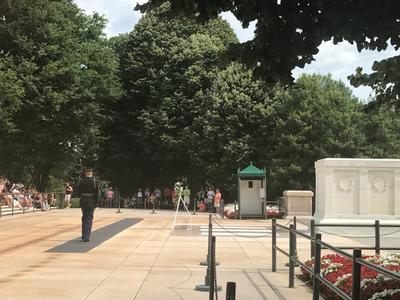 FUN AND Educational
I am a teacher and a parent of one of the students on the trip, I was fortunate to accompany as a chaperone ,.. It was excellent. They had those kids entertained and informed in so many different ways. The tour guides were excellent, I do not teach History so I welcomed all that they had to offer and teach us and they really knew their stuff! The trip was well organized, not a minute was left to just 'standing around' we saw too much stuff to list. As a parent, the kids safety was taken very seriously and everything went well! there were 130 of us, and I thought that something would go wrong, but nothing did!
Amazing Experience
This was an amazing opportunity and a chance to see places and learn history about the city we visited.
Awesome travel
If possible, I would like to go on another tour with this company
What an adventure!
Our tour was very well organized and we did so many things in one day! Our Tour Director was very familiar with the ins and outs of each location. He knew what entrance was best, how much security there was and how much time was needed at each location. I was impressed! This tour was not for the faint of heart though. I would have fared better if I was used to walking more. We averaged between 18,000 to 20,000 steps a day!
Great Concept but Something Needs to Change
After recently going on the tour, these are my take aways.
The food has to be better. Other than Maryland, the food was not good. At one restaurant in New York City we were in the basement eating 2 or three wings that we were offered and the building started to flood. Hotel in New Jersey breakfasts were not even at par with Denny's. The accommodations in NJ were horrible maybe a 1 Star place. Maryland was rather nice. The walking tour guide of Boston was phenomenal. He really brought the history to life. The main guide was awesome in New York City but marginal in Boston and Philadelphia. He was horrible in D.C. where he encouraged the students to disrespect the White House. One student took him up on it and double birded right in front of a guard with a machine gun. The guide also jay walked right across a street with cars coming and the driver tried to get him to go back and he started screaming "yes" or "no", when it was clear she wasn't going to let him Jay walk. Overall I enjoyed the people and the volunteer we traveled with, but can't recommend the trip because the food needs to be better and guides need to show respect for our political institutions regardless of how they feel about who holds the current position.
Disappointing trip
This trip was a huge let down. My tour guide was not very knowledgeable and the bus driver was awful. He would break check anyone who stood up when the bus was stopped at a stoplight and laugh. We got dropped off in the am and picked up at night.
my trip experience
it was really fun and memorable and i dont have much that i didnt enjoy! However the tour guide Annie had a french accent that was really hard to understand, she was too quiet, and she didnt show us half the things on the schedule.Otherwise really fun and exciting!
So much history
Pros: The tour itself was amazing. We saw so many sights in our week there. The bus driver was amazing and would point out things as we were driving with little trivia facts. Richard really new his way around, was very helpful, and always had a good attitude. The bus was nice and always clean. All the hotels we stayed at were clean and not ran down. Continental breakfasts at each were standard for most hotel breakfasts. Dinners were all delicious and provided enough variety to please everyone (except the pizza place: cheese, pepperoni, or veggie and all were gross even the salad, multiple plates, silverware, and cups were dirty when we got there; the waiter was the only good thing about that restaurant)
Cons: The main tour guide and the Broadway show. She had such a thick accent, I couldn't understand her unless she was looking at me. She also had a very soft voice so in a big group, she was near impossible to hear. The students couldn't understand her at all. One of the group leaders had to repeat everything she said to make sure the students heard. So glad we had daily tour guides who were locals. Besides being difficult to understand, she was unorganized and could be rude. She was not rude to the kids, but to the bus driver, the hotel workers, and the daily tour guides. She constantly argued with the driver about where to let us off which resulted in us having to walk farther because the driver was right. Her timing was off all the time. Sometimes we were rushed through sights just to show up at the next tour to sit and wait. Other times we were running behind. One night, we ended up running through downtown New York to get to dinner. Once there she wanted us to get a plate and eat it while walking to Broadway. Instead we got 15 minutes to eat because our leader refused to do that. Then we ran back to Broadway to once again sit for quite some time. I believe this was her first time on this tour because she would ask the group leaders what they thought about timing or what we wanted to do. (Isn't that the reason we have a tour guide is because we don't know what to do or where to go?) She was using Google Maps all the time because she didn't know where she was going either. When we were on our own for lunch, she never had any suggestions for which place was better because she had never eaten at any of them. She did not have any inside tips you would expect from a tour guide that is supposed to know the area well.
Second, issue was the Broadway show. I enjoyed it (Beautiful: Carol King). It had a lot of music I grew up with. However, the kids did not get it at all. It was serious and the kids were bored. For many kids, this was their first experience and most of them said they would not go back. They generalized that one show to all Broadway shows. I believe if it would have been more relevant or fun show, they would be excited about seeing another.
Amazing
Donna our tour director was great! Dave our bus driver kept us safe during the flash floods in Washington. I would love to do more tours.