SOO Fun!!!!
This trip was so fun, and it wasn't very boring! Our tour guide told us cool things about the city, but did not smother us in a boring lecture! There was a lot of freedom in exploring the city! The museums were not boring at all!
Chicago Seems Average
The most distinctive highlights (which were great!) were the Sears Tower, Navy Pier, Boat Architecture tour, and attending a taping of Wait Wait Don't Tell Me. The restaurants that we visited during this trip were excellent. Overall, however, a majority of the activities did not allow me to gain a sense of Chicago's unique culture (if there is one; perhaps there isn't?). The parks, museums and aquarium were interesting, but every city has museums and parks and fish are fish.
Lauren
Customer Experience
Dear Traveler, Thank you for taking the time to review your recent tour. I am glad to hear that you enjoyed many of the sights that you visited but that Chicago's true culture did not shine through. I have passed along your feedback to our tour development team to investigate further. We do hope to see you on another EF tour in the near future.
Almost best trips of my life
The trip needs to be longer. Don't go the the zoo and she'd squirm.
Experience of a lifetime...
This was my first experience traveling with a school group. From the comfort of the bus, the amazing places we visited & the tour guides, this was an experience that will carry with me for my lifetime. The moment I arrived home, I've felt the need to go back. I want to be an art major and this city fulfilled my artful and creative needs the moment we stepped foot in Chicago. I will ever be so grateful for this trip and looking forward to many more.
Crazy Fun!!
I enjoyed going to Chicago!! We did so much, had so many amazing tour directors, and our bus driver was so friendly! I loved every part of the trip and I wish I could go again!
INCREDIBLE TIME
Our tour guide, Katie, was the most incredible tour guide ever. She really made our trip special and made it a lasting memory!!!!!!!!!! Our trip to Chicago was probably the best trip I've ever been on, and EF Smithsonian really provided incredible opportunities! Thank you so much!
Windy City a Blast with EF!
EF Smithsonian, you rock. Solid. From our arrival to departure, you and your amazing tour guide delivered the goods. When scoping out the tour, I was first skeptical that four days would be insufficient to experience the Windy City, but it quickly amended. What a wonderful, filled and fulfilling experience that was educational and just plain fun! Thanks for all you do and how you do it so well!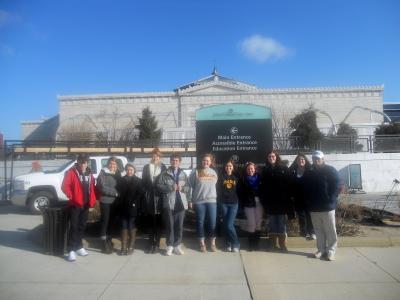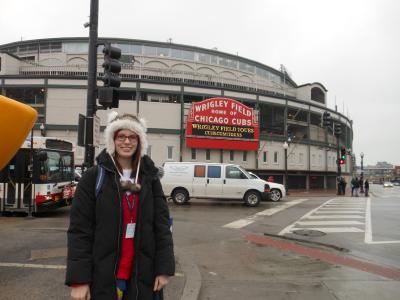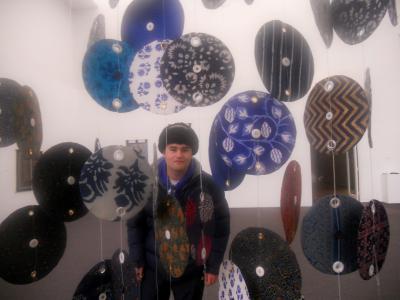 Great Time!
Our students got an inside look of the windy city of Chicago. We experienced many of the educational facilities such as the Field Museam, Art Institute, Shedd Aquarium, Science and Technology Museum, Sear's Tower, Navy Pier, and a detailed bus tour of the city. Our tour guide Katie was knowledgable, enthusiastic, and flexible. She organized the events so that they coincided with the weather. Very impressive and fun experience!
Wonderful City!
Our tour director was amazing and the bus company was horrible.
Positive Feedback
We received positive feedback from our 7th grade student traveler about his entire experience in Chicago - May 2012. SO glad he had this opportunity to learn and grow in many ways! His favorite was the Medieval Performance and Dinner...but he enjoyed EVERYTHING! The weather cooperated too! This was definately a good investment!