Marked one off bucket list!
My overall experience with the Broadway and the Arts was fantastic! We were able to see landmarks, museums, tourist attractions and shows. I am still going through pics and wrapping my mind around all I saw.
There were a could of things I feel could be better.
First, it would be nice if the groups could stay in a hotel in new York vs New Jersey. If you opted to go back and rest vs some items on the tour it would make it more convenient and prevent you from having to get in so late after any shows.
Second, although I did enjoy the schedule and things I see. I feel it was a little over scheduled. I think it would be nicer to have a few less stops with more impact vs so many that you can't enjoy them all.
Third, I would appreciate more variety of food on the trip. I know that evenings are scheduled at different places, but our lunches were all deli stops. I feel that new York has enough variety that it would enhance the experience to get a more varied menu for lunch and dinner.
Overall it was a wonderful experience and I would go back in a heartbeat. Thanks for the opportunity to knock an item off of my bucket list!!!
New York City Broadway and the Arts
My son and I went on this trip with his school. We saw amazing shows, fun sites, and had a great time. Our guide, Dan, was knowledgeable and patient as we were with a bunch of middle schoolers, most who had never been to NY and were extremely excited :) We had rain delays, but there's nothing we can do about that and Dan was there to help us out and come up with solutions. There was one snafu with one of our meals (to no fault of EF), but Dan took care of it and the kids didn't notice a bit. I do wish we had more time at some of the sites, but it's a tour and they move fast, so it was to be expected. This was my first time to NYC so I know where to go when I bring the rest of my family. This has been a dream trip for my son since he was 4 or 5 and it didn't disappoint him. Thank you for the experience!
LOVE LOVE LOVE
I absolutely loved the tour. I loved the city, I loved the sights. I loved everything my group was a part of. It was incredible. I've always wanted to go to NYC and the fact that I was there with friends and seeing sights I probably wouldn't see on my own was just amazing.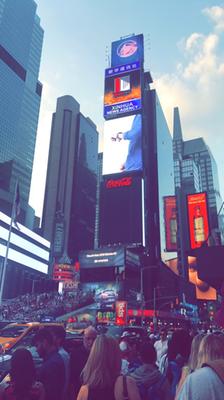 Awesome
My daughter had an amazing experience in NY. The broadway musicals were great! She would love to do another tour with her school.
EwwWonderful experience for our daughter
We were so pleased by the organization of this trip and our daughter thoroughly enjoyed it and we will definitely send our younger one on the same trip
Wow!
This was an amazing trip!! Sam our tour guide was so amazing!!! The food tour in the village was absolutely magnificent!! Great trip for all the kids involved!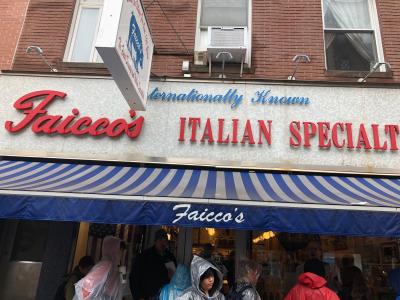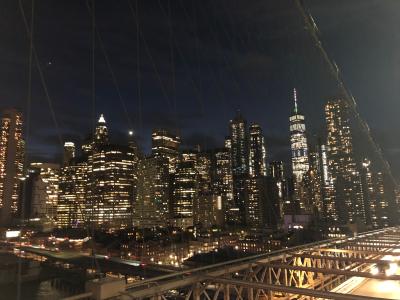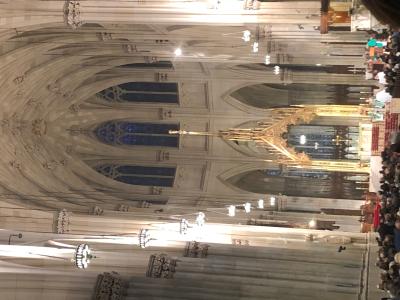 Amazing!
My daughter had an amazing time throughout the tour. She absolutely loved everything. She felt like the tour guide was so professional and really knew her stuff.
Very Fun Trip
Had a great time! Tour director was lovely and provided a very pleasurable and safe trip. We were also given alot of free time to go explore on our own, which was very sweet. New York is vastly different from Texas, with the culture, the people, the food... There was a few things that I did not enjoy, like the tour of Lincoln Center (boring!) and also not being able to walk around chinatown/little italy. But my time in Central Park was something I'll never forget. So beautiful! And the view from the top of the Empire State building was so cool! Both broadway shows we saw were very enjoyable, great picture opportunities all around, especially in The Met and times square! Defiantly reccomend this trip if you've never been.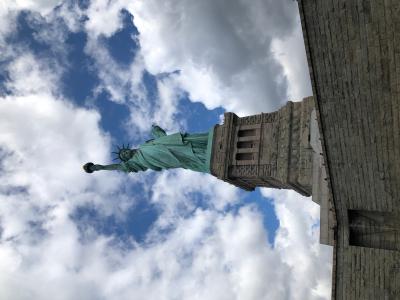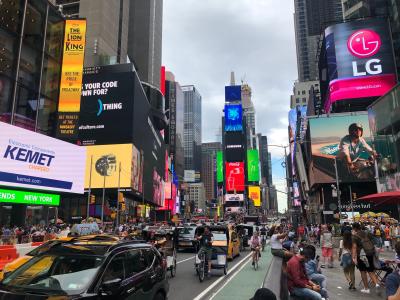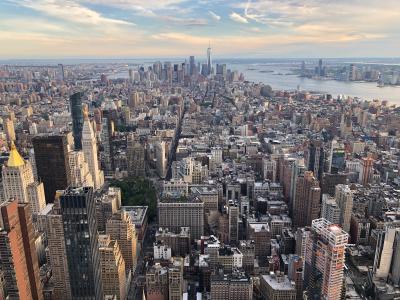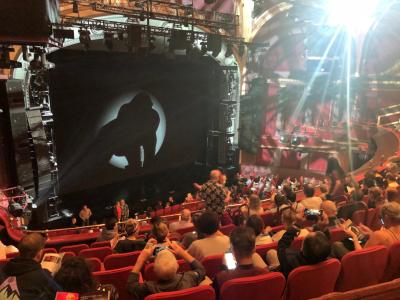 Fun but
Overall the trip was great especially the activities we got to do! Lots of sight seeing and plenty of information to take it of the beautiful city but towards the end I was a little let down because we were literally only given 7 minutes to look at Little Italy and such. That day just felt unplanned and rushed, wish I would've actually got to look at those places rather than just drive by them.
Pretty fun
I saw a lot of cool things and I would definitely like to go back. EF tours is very organized and they had fun things planned. My biggest complaint is the very little free time we got. Only got about an hour where ever we went to eat and look around. Definitely wanted to be able to explore way more!! Especially in places like Time Square.