Excellent Tour
Tour guide was excellent and tour was set up perfect.
Amazing
Information really good experience
tired feet
It was an amazing trip, but the trip home was a nightmare. Never fly United.
Theatre Heaven
EF Delivered! Three Amazing Shows - Three Workshops led by Broadway Professionals - the Best Tour Director Ever - Hotel in the Heart of the Action - 99 cent Pizza - Subway Rides - Neighborhood Tours away from Midtown - Food that Everyone Enjoyed - Museums and Memorials - ALL IN SIX DAYS!
Our initial flight was delayed which caused us to miss our connection to LaGuardia - No Worries - EF and the airline coordinated our new plan - three different airports greeted us to the City with transportation and guides welcoming us to our educational adventure. Our students were inspired by the opportunities provided us by EF - a Q&A with an actor from Wicked, an acting workshop with a 2 time Tony nominee, and learning choreography from a swing from School of Rock exemplified EF's name - EDUCATION FIRST. The city was our classroom and our kids have been forever changed. Other highlights include: Hearing our kids recite Shakespeare in Shakespeare's Garden - Central Park, Pizza at Lombardi's, Sitting in on a rehearsal of the NY Philharmonic at Lincoln Center, Walking the stage at Radio City Music Hall, Brooklyn Heights & DUMBO! Thanks EF for the best week ever!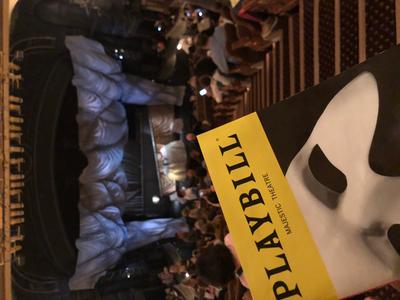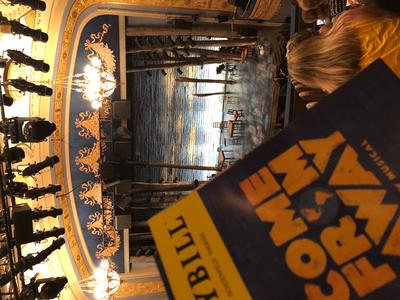 Excellent Job
My daughter has the time of her life with EF in New York. Nikki was AMAZING! She really listened to the group and adapted for who they were and what they wanted out of the experience. When weather shut everything down, Nikki saved the day. THANK YOU!!!!
Amazing Trip
I had a wonderful time in NYC! We saw so many places - Ellis Isle and the 911 Memorial were my favorites. I would love to take another trip!
Extraordinary Experience
My daughter had the absolute BEST time on this trip. It was incredibly well organized, and as a result, was packed with exciting events. A big highlight were the classes with Broadway professionals, and seeing the Broadway musicals. EF really makes sure to maximize the time and I can't believe how many attractions she saw in such a short amount of time. She was sad to come home! :)
go go go!
My daughter had a fabulous time in NYC. EF really maximized their time and crammed a lot of activities into a short amount of time. We loved how there were Broadway "extras" beyond just seeing the shows and that they also got the full on tourist experience. She came back happy and invigorated!
Thank you!
Our tour director on the Broadway Arts tour truly made the trip memorable and enjoyable. We loved that she got to know our students and was flexible in personalizing the experience! We had a great time!
Great NYC and Broadway trip
Frankly, the initial planning, payment, organization, EF rep, etc. was all a horrible experience, so we were naturally worried before my daughter left. But once there, the EF tour guide was awesome, the tour was so thorough and fulfilling, the kids had the best time! Even though there were weather issues, EF and the tour guide switched gears and ensured the kids still had a good time. I'm glad it all worked out!